ACHIEVE YOUR TOUGHEST GOALS
Behavior/Shift provides actionable products that drive real and meaningful personal change.
Backed by a wealth of research and expertise in the powers of behavioral science.
Our tools help you break down the barriers to positive self-change to build better habits, make more informed decisions, and achieve your toughest goals.
THE ONLY JOURNALS YOU NEED
Our bestselling series, The Brain/Shift Journals, leverage proven insights from behavioral science to help you make better decisions, hack your motivation, increase your happiness, build better habits, and achieve your goals.
"Brain/Shift" is the only Guided Journal series designed exclusively by Behavioral Scientist. Each Volume of Brain/Shift can either be used on its own as a standalone journal, or as part of the Brain/Shift series.
Learn More
WHAT PEOPLE ARE SAYING ABOUT BRAIN/SHIFT JOURNALS
"Brain/Shift is the tool that I needed but didn't know existed! I've used planners and journals for years – but this one is different - it makes it so easy to focus on the things that are important."

Tim H.

Charlotte, NC

"Brain/Shift is a fresh, new approach to working towards your long-term wellbeing! I love the focus on proven behavioral insights to gently guide you through your own personal goals."

Mary K.

London UK

"Brain/Shift is super easy to use. It's open-ended. It's NOT super repetitive, either. (Don't you hate journals that have the same 5 questions every day? I'm bored on day three!) Brain/Shift asks you to reflect on different issues and challenges on different day of the week - and I really like that. It's perfect for someone who gets bored easily!"

KH

Amazon Customer
The Brain/Shift Journal: Vol. 1 - HABITS & Goals (FREE Shipping)
Regular price
Sale price
$25.99 USD
Unit price
per
Sale
Sold out
View full details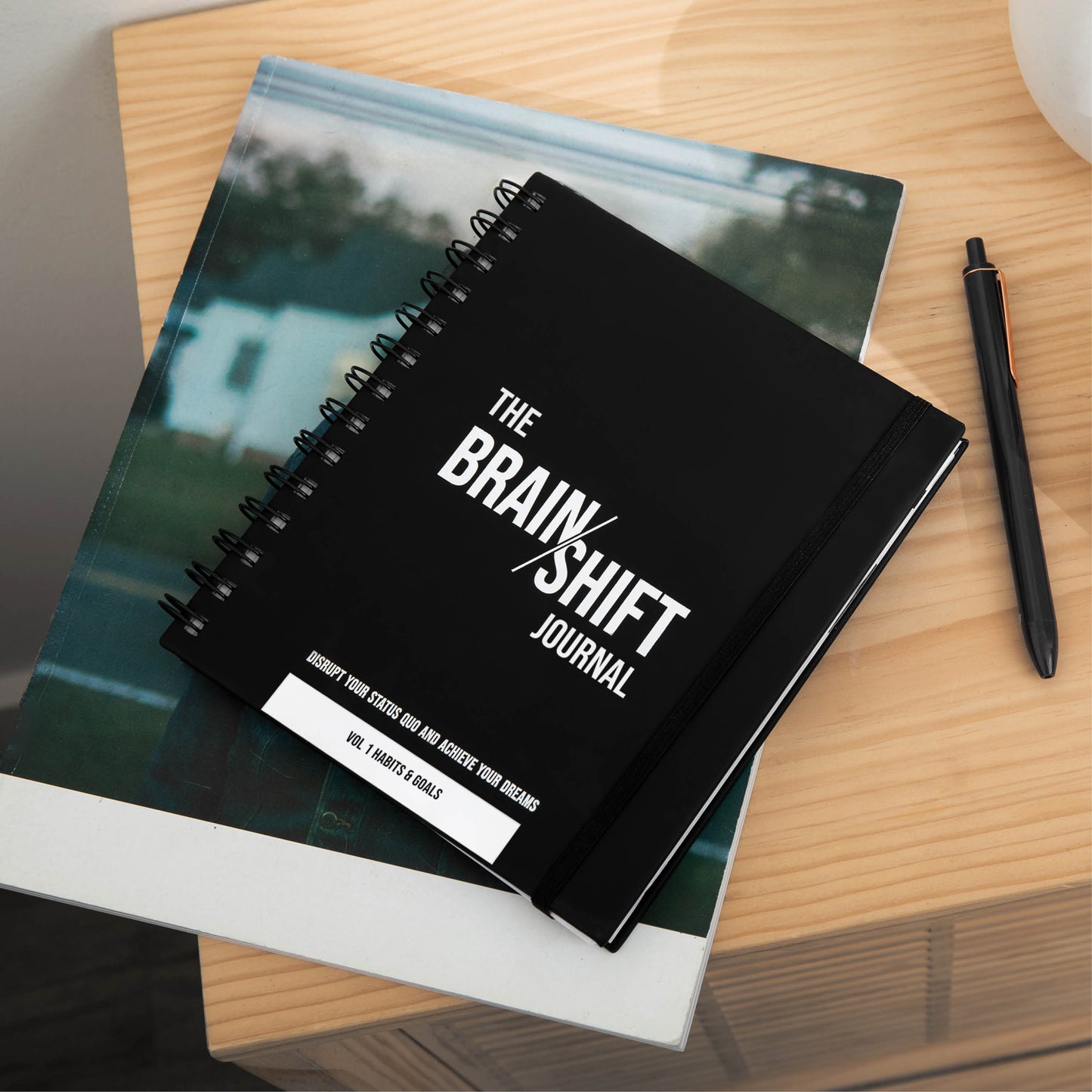 The Brain/Shift Journal: Vol. 2 - DECISIONS and Goals (FREE Shipping)
Regular price
Sale price
$25.99 USD
Unit price
per
Sale
Sold out
Share
View full details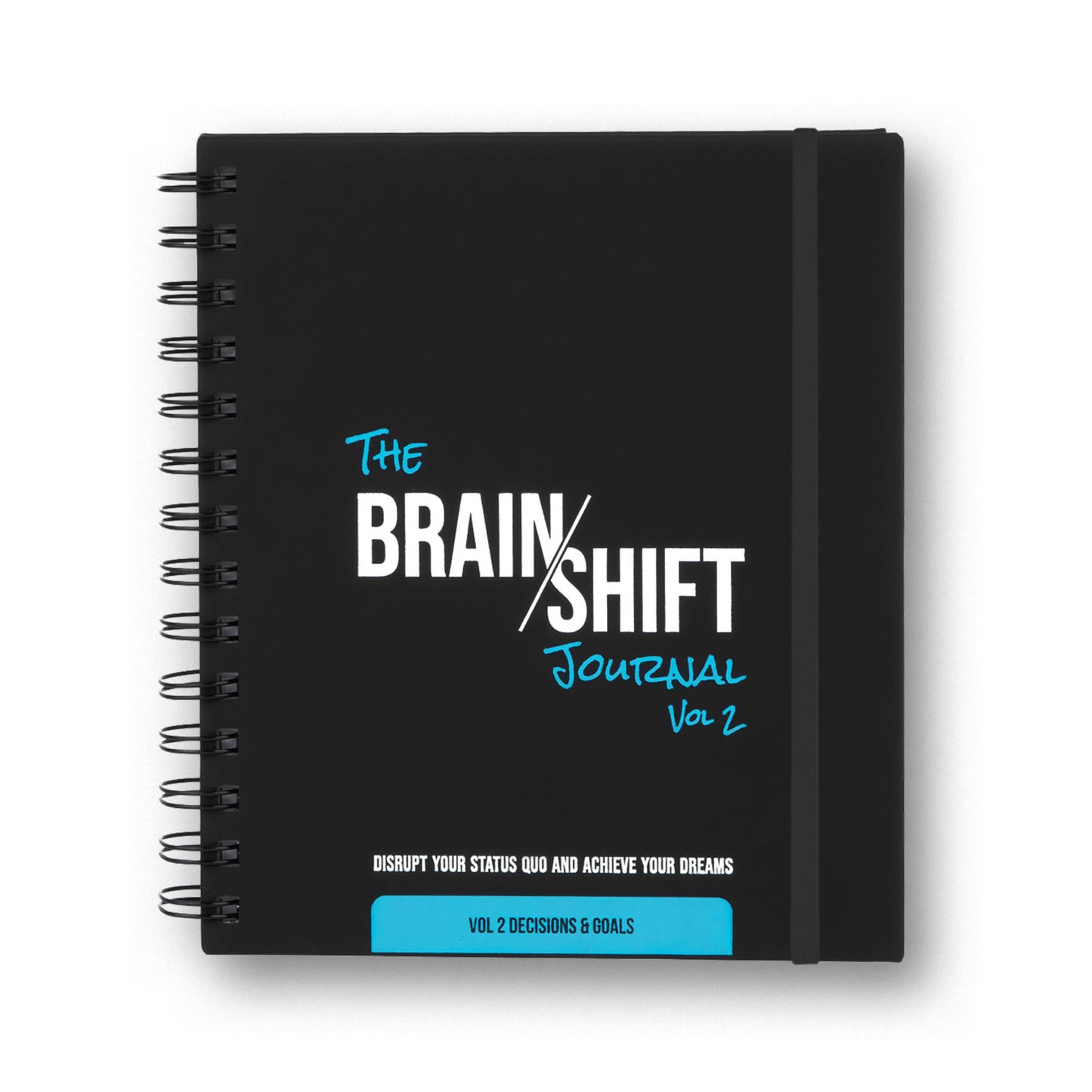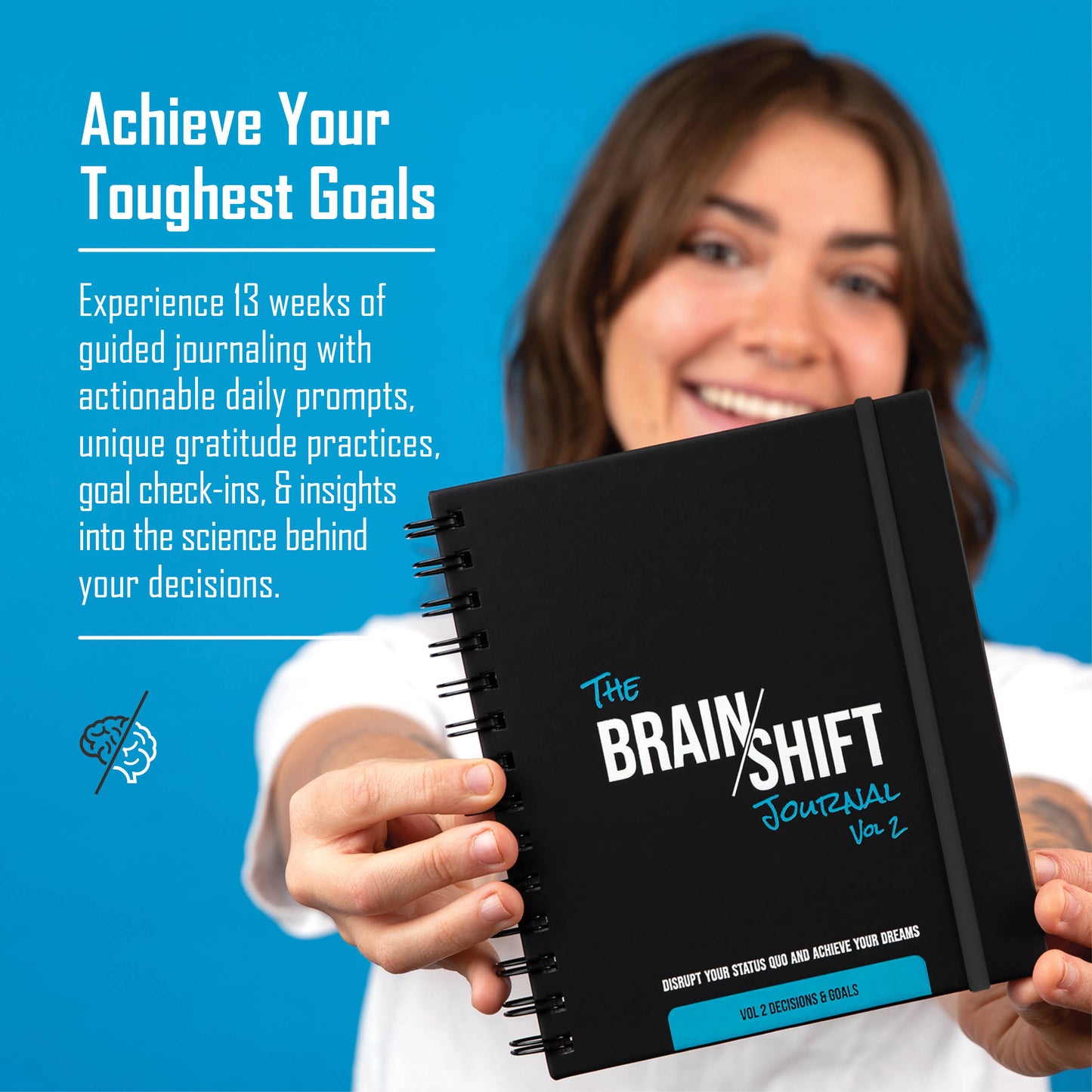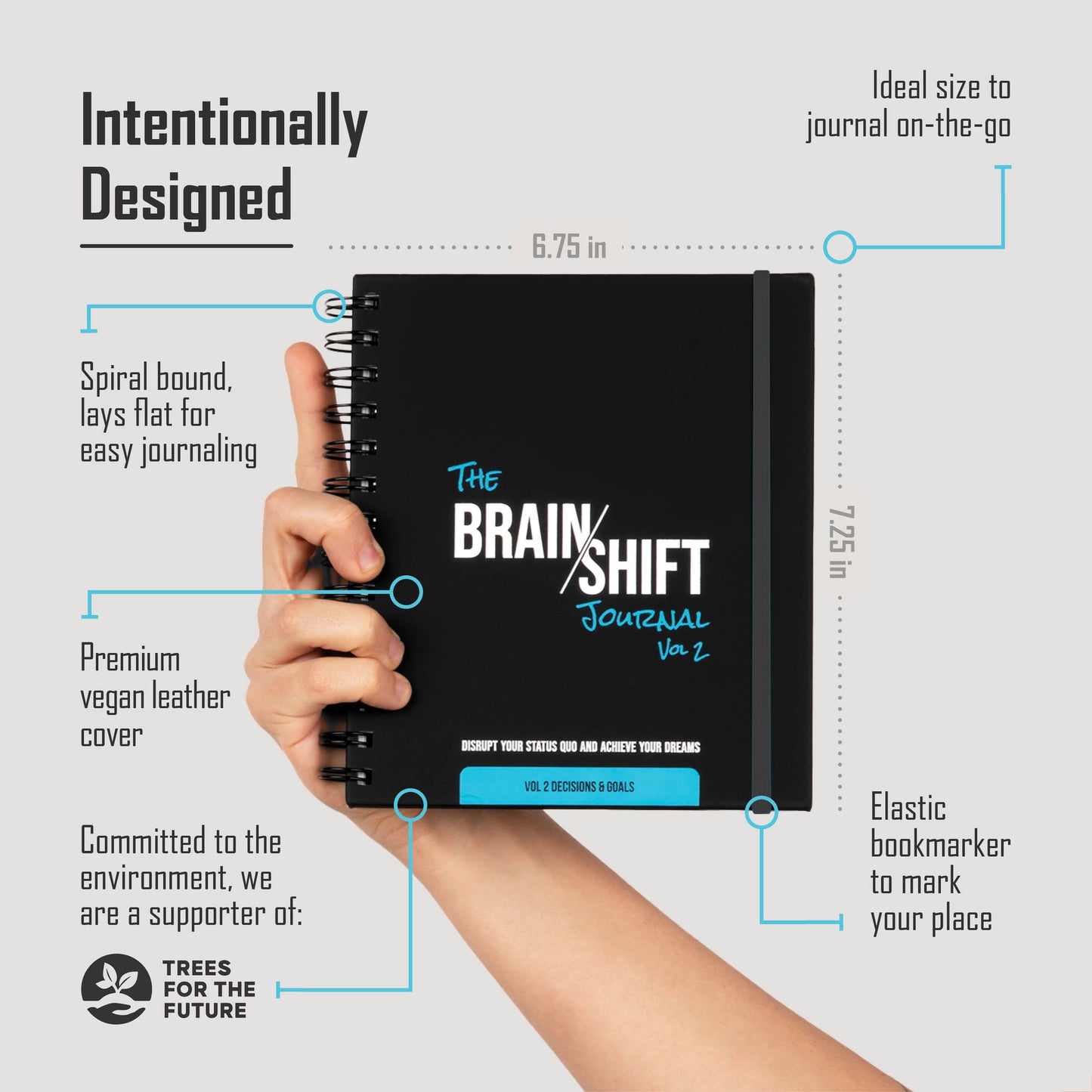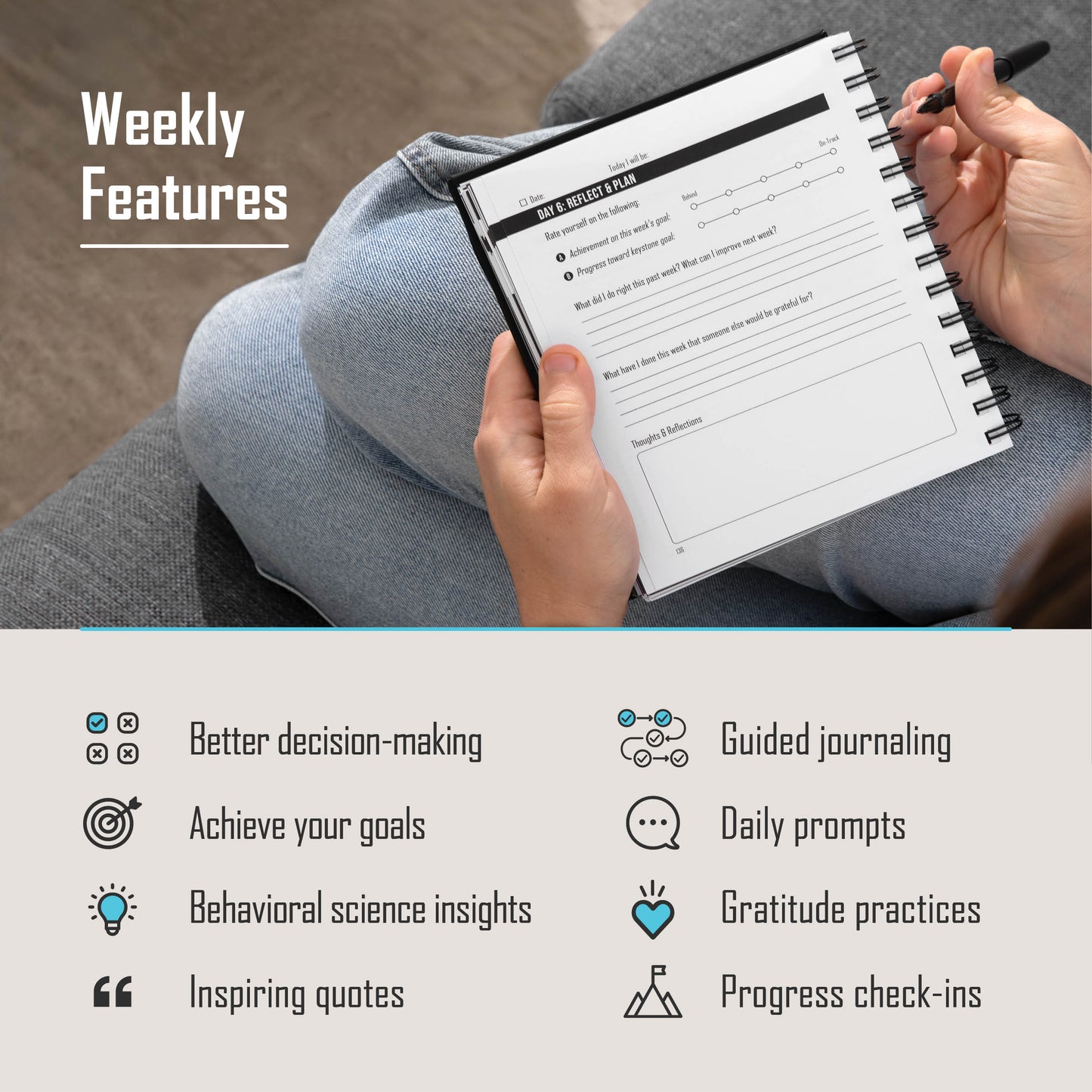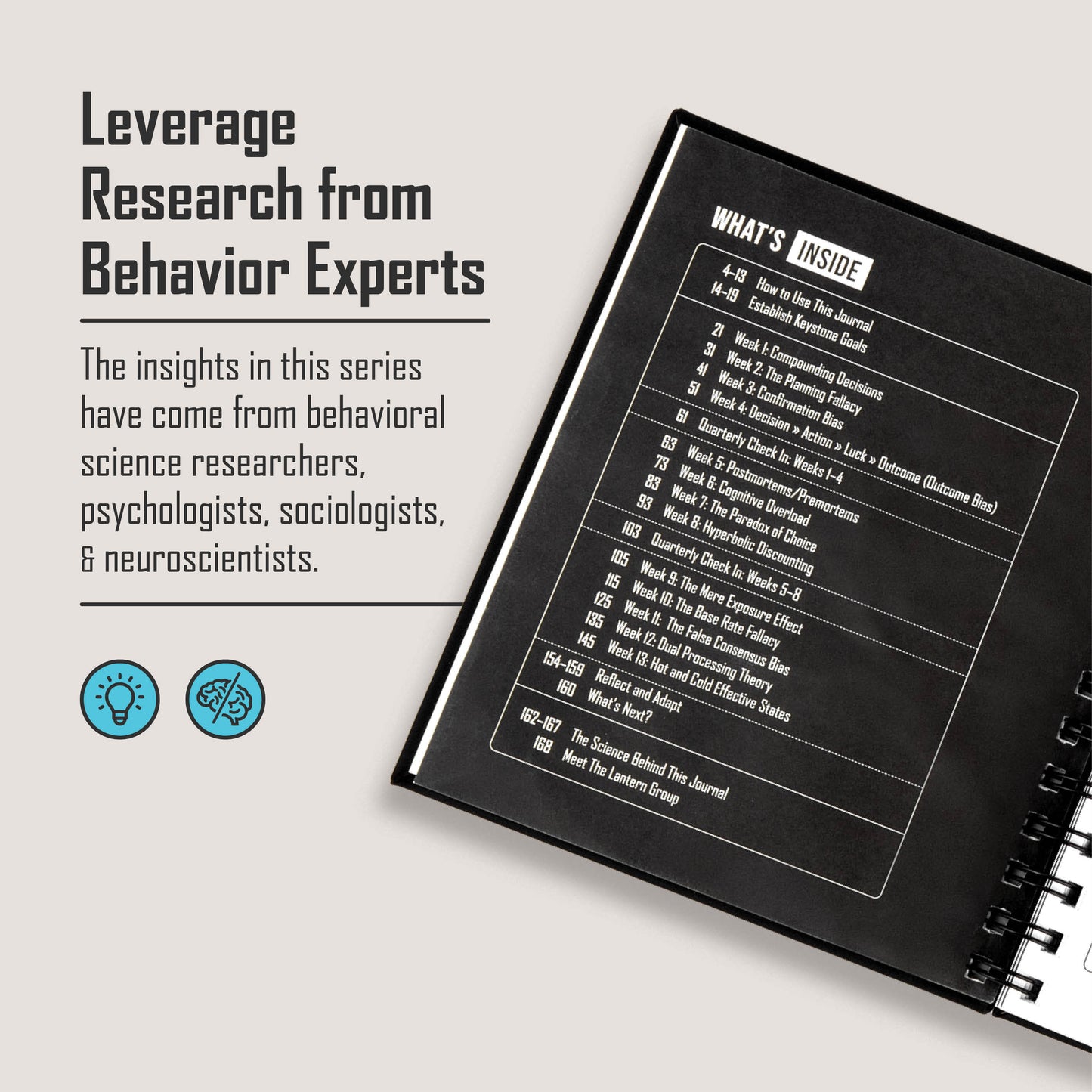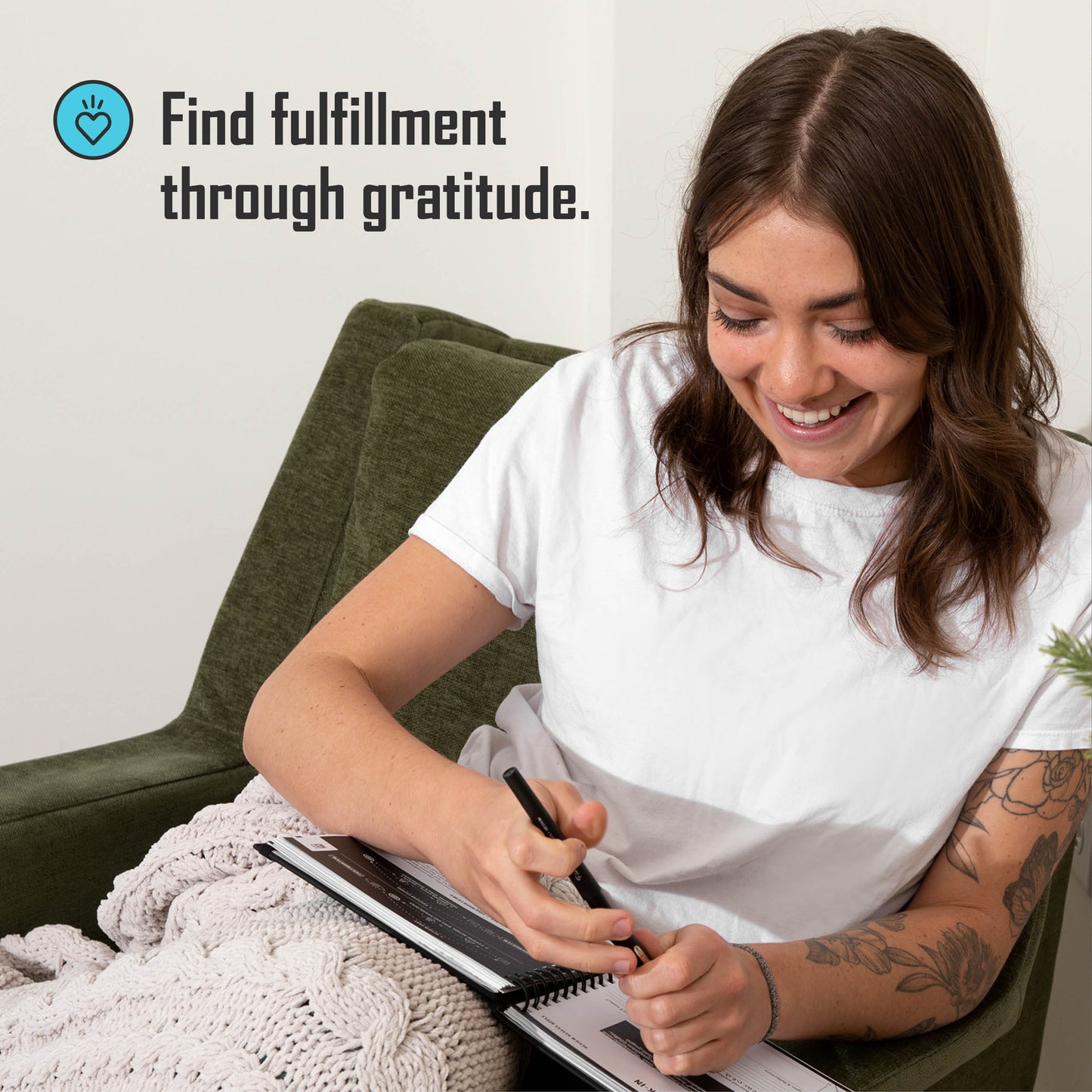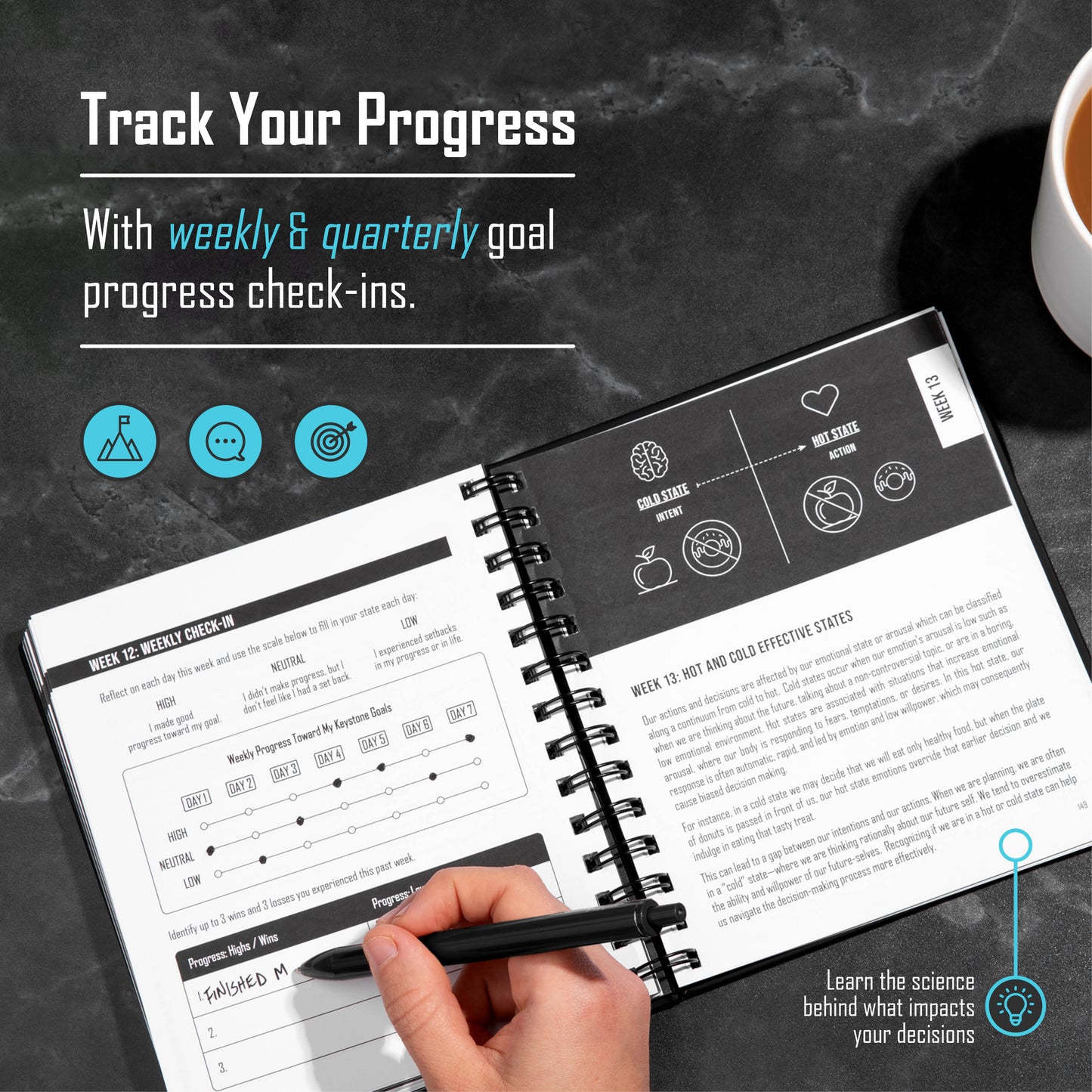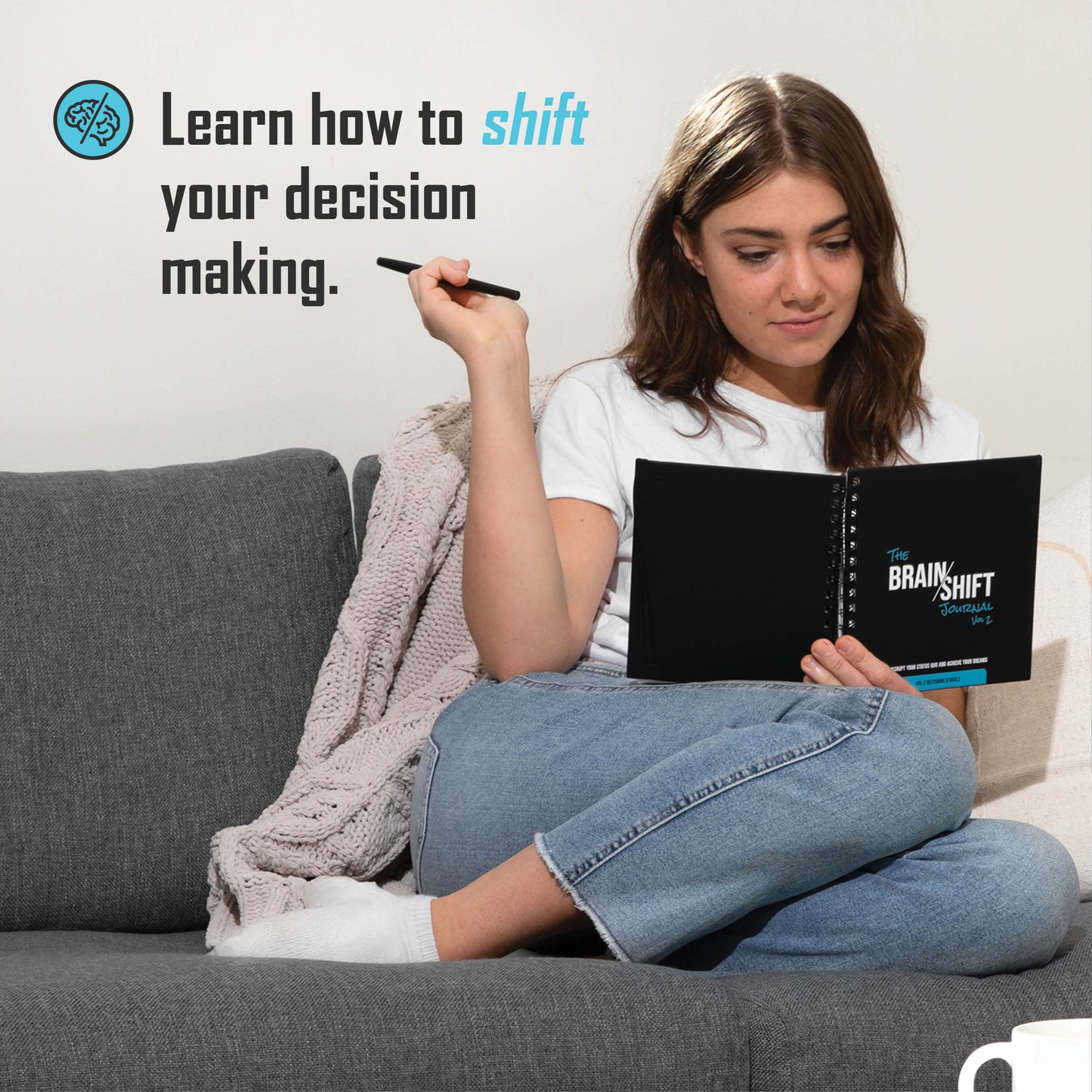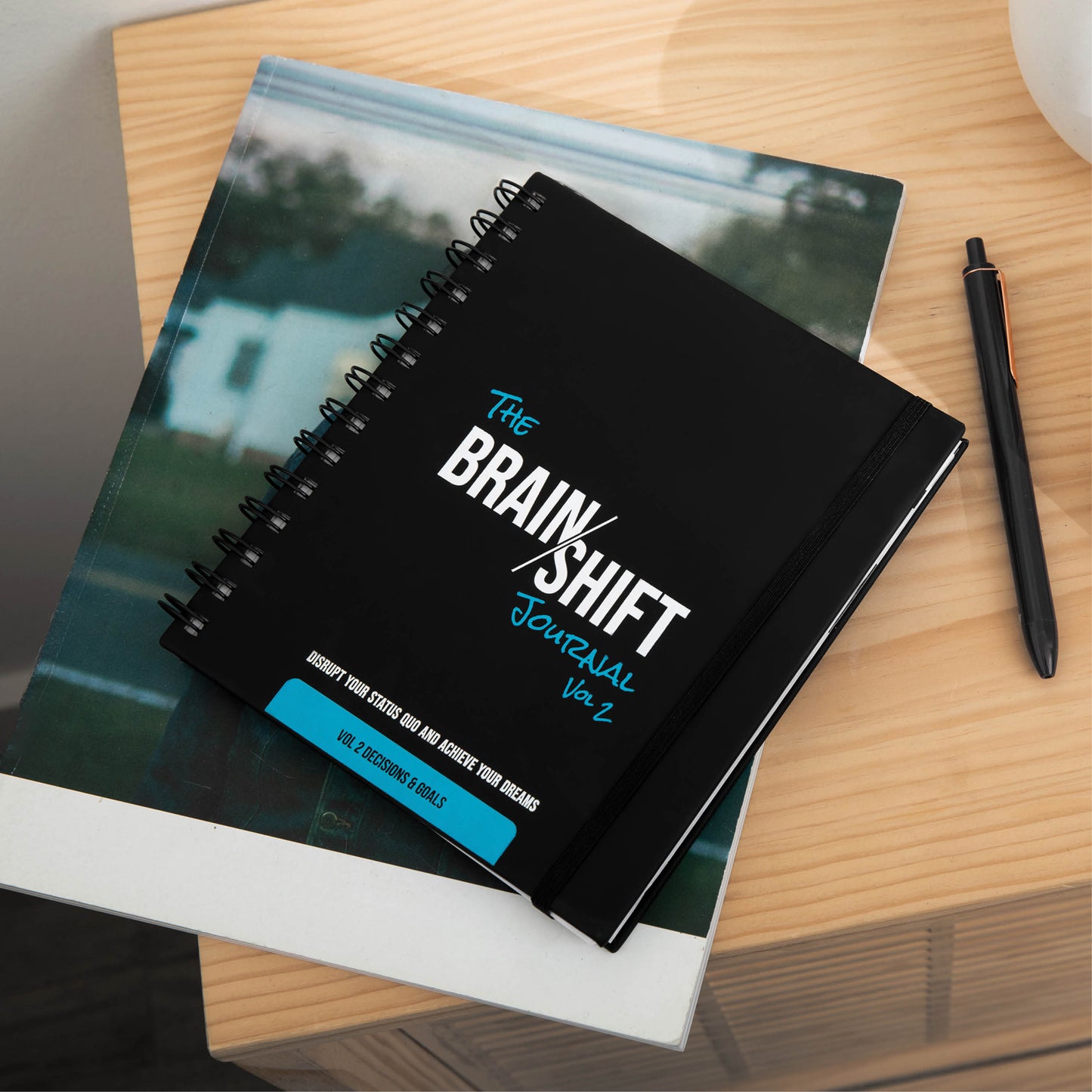 JOIN THE MOVEMENT
"I love how this journal not only allows me to express my thoughts in varying ways (writing, drawing, doodling, etc), but also challenges me to think differently. The thought provoking cues, quotes and questions encourage me to think outside the box in a way I normally wouldn't. After 2 weeks of use, I already can feel a positive difference in my everyday outlook & mood, and I look forward to writing in it every morning."

Lauren S.

Boulder CO

"In short, I love this journal.  I had a new year's resolution to develop a meditation practice that didn't stick, in part because I wanted something more tangible. This journal is that tangible opportunity that I needed to move the needle in my habits and be more mindful. It's honestly one of my favorite parts of the day, to challenge myself and be more thoughtful on how I want to show up today."

Richard R.

Minneapolis MN

"Bain/Shift has been very helpful in BOTH my personal life and my work life. The concepts are practical, and the scientific approach helps ensure I take action and follow through on my goals."

Andrew H.

Minneapolis, MN
Featured collection
Regular price

Sale price

$10.99 USD

Unit price

per

Regular price

Sale price

$10.99 USD

Unit price

per

Regular price

Sale price

$14.00 USD

Unit price

per